The SWARF project is collaborative project undertaken by those with an interest in research into the historic environment in the South West of England. These include academics, local authority archaeologists, local societies, the Council for British Archaeology and others. The project was part-funded by English Heritage to fulfil one of the proposals in Frameworks For Our Past (Olivier 1996) in which it was argued that it was "essential that the discipline acquires a proper means of selecting and targeting local and regional priorities in order to justify curatorial policies and decisions". In other words, the large amounts of money being channelled into archaeology should be focussed onto research priorities.
The primary academic discipline underpinning this research is archaeology but other areas of research into the historic environment are covered where appropriate.
The aim of the SWARF project is to produce a research framework for South West England that will provide an academic basis for undertaking work, either as a result of development-related operations or to underpin future project research designs.
There are three phases to the project:
Resource Assessment. An assessment of the current state of knowledge and understanding and a description of the historic environment resource.
Research Agenda. An identification of the gaps in knowledge, the potential of the resource and research topics.
Research Strategy. A prioritised list of research objectives.
This process will be open to all who have an interest in research into the historic environment of the South West of England. Draft material will be made available at all stages for comment; there is also an email discussion list and seminars where issues can be raised.
Join in
It is a key aim of the project to incorporate as many views and ideas as possible. It is an opportunity for the whole archaeological community to steer research into the historic environment of the region. Although the project is now complete, it will be revised, so if you wish to join the mailing list, please go to www.jiscmail.ac.uk/swarf
Publications
Paper versions have been published and distributed across the region to local authorities, archaeological societies, contractors, universities and others. PDF downloads are available below.
Downloads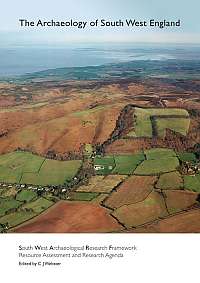 Download whole Resource Assessment and Research Agenda with internal hyperlinks - 12MB
Or individual chapters
Download the Research Strategy report